People Magazine came out with it most beautiful woman in the world award today. And the winner is, tah dah---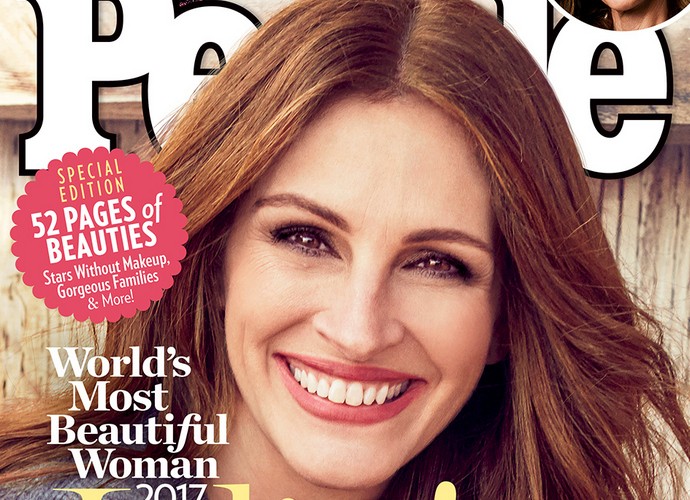 Do you recognize her? I didn't until I looked at her chompers. She also won an Academy Award, I think, for playing a hooker in the long forgotten movie, Pretty Woman. Interesting, huh? The person who came up for the title of the movie knew what they were doing. They didn't call it Beautiful Women.
Would you like to know why I'm taking so long to mention her name? The truth is, until I arrived at this point, I'd forgotten. Yeah, she's Julia Roberts. I sometimes confuse her with Jane Fonda but that's just me. I'm not certain about her bio. Is she fifty yet?(close, she's 49)
Julia Roberts? Let's get serious. In Columbus, Ohio I can come across any number of women who would make Ms. Roberts look like a three week once chewed Johnsonville sausage.
I'm awaiting People's sexiest man alive announcement. Guess I'm still in the running.