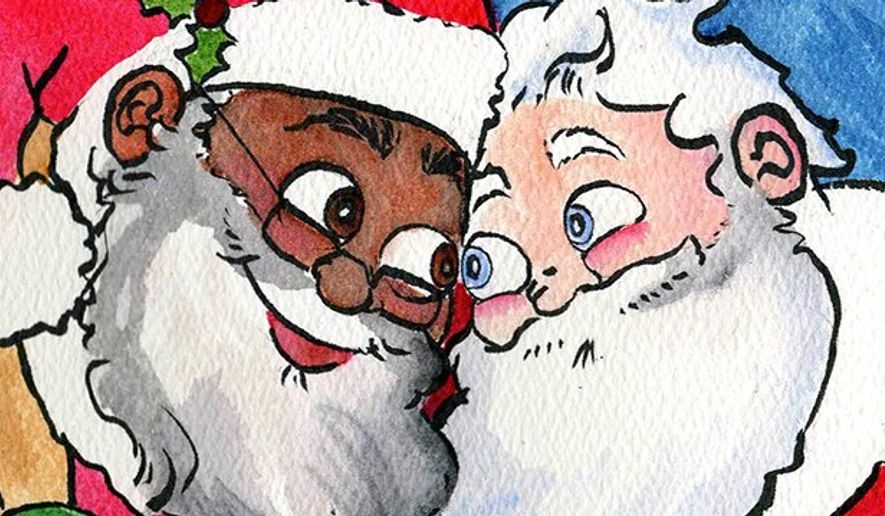 Santa Claus will be depicted in a forthcoming children's book as a gay black man in an interracial relationship, its publisher confirmed.
Harper Design said the picture book, "Santa's Husband," will go on sale Oct. 10 just in time for Christmas, Time
reported
Tuesday.
The book will tell "the true story of a Black Santa and his White husband (who often fills in for him at malls)," according to a preview shared on Twitter this week by its author, Daniel Kibblesmith.
Mr. Kibbelsmith, a staff writer for "The Late Show with Stephen Colbert," originally touched on book's concept in a Dec. 6 tweet in which he joked his future children "will only know about Black Santa."
Washington Examiner
My guess is Mrs. Claus is in for a real shock.