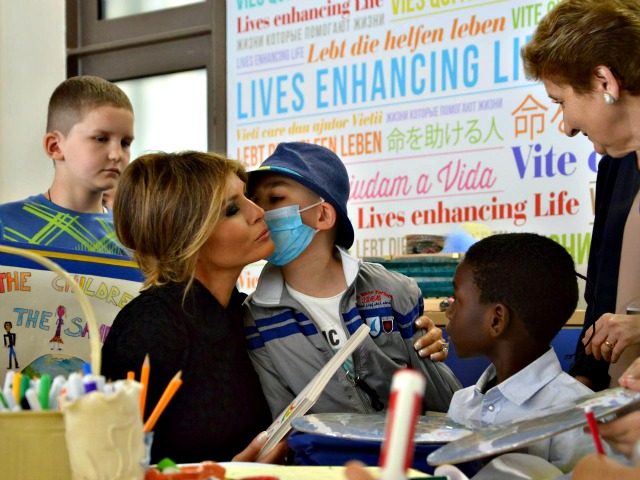 The wife of our president has announced that she has converted to Catholicism. The daughter of a former communist party official from Slovania made to statement while visiting the Pope.
Mrs. Trump is the first Catholic in the White House since the administration of JFK, a Democrat.
*The boy on Mrs. Trump's lap was waiting on a heart transplant. He received it today.