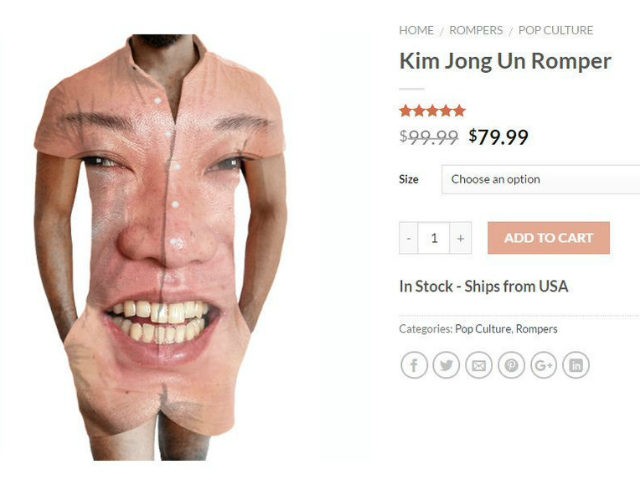 A Florida clothing company has sparked outrage from social media users for "glorifying" North Korean dictator Kim Jong-un by promoting a men's romper with the dictator's face on it.
The retailer, "Get on Fleek," lists the outfit featuring a close-up of Kim Jong-un's face for sale on its
website
for the "reduced" price of $79.
The retailer also sells a hoodie, jersey, crewneck T-shirt, and tank top featuring his face.